Bunaken National Park is a home to about 390 species of coral reefs, various types of fish, marine mammals, reptiles, mollusks, and mangroves. The beauty of the marine park, which UNESCO has officially recognized as one of the best tourist attractions in the world, will hypnotize you with its various beautiful marine biota. If you are interested in visiting Bunaken, you should come between May and August. Because between May and August, the sea water will be very clear and the temperature is much warmer.
In addition, you can also get maximum visibility when diving. That way, you will get the best underwater view. Now let's discuss four diving spots that you really must visit!
Fukui Point
Fukui Point is one of the most popular Bunaken Marine Park Diving Spots. The Japanese first discovered the Fukui Point diving spot. Unlike in most Bunaken dive sites, in this place, you will not find coral walls. But slopes will be found with low or steep descents. You will also get to see marine life at this diving spot, such as white-spottedmoray eels, sailing tangs, red-tooth triggerfish, napoleon wrasse, or garden eels. You can also find five giant clams at a depth of 15 meters.
Likuan 1, 2 & 3
The next favorite diving spots are Likuan 1, 2, and 3. For those of you who are beginner divers and just want to snorkel, then you can enjoy this spot with calm waves and clear water. This Bunaken Marine Park diving spot has a rich spotted moray variety of fish species, such as Turtle, Bannerfish, Napoleon Wrasse, and Pyramid Butterflyfish.
The vertical walls of Likuan 2 are covered with various types of hard and soft coral reefs. For those of you who will dive, your adventure will start from a gentle sandy slope with a slight underwater peak, after which you will find a 200-meter deep sea wall. Sea fan corals (gorgonians) and large sponges decorate the walls, and colorful fish swim around this diving spot.
Mike's Point
One of the diving spots in the Bunaken sea that should not be missed while diving in Bunaken is Mike's point diving spot. This diving spot is named after the famous underwater photographer, Mike Severns. Mike has spent so much time on this great rock wall that the dive guides finally named this diving spot after him. There, you can find Pelagics, Soft Corals, Large Gorgonians, Cockatoo Fish, and Napoleon Fish.
Kampong face
Another recommended diving spot in the Bunaken sea which is also a favorite place for both local and foreign tourists, is Muka Kampong. This diving spot in Muka Kampong offers quite a variety of underwater terrain. Schools of neon colored fish are scattered everywhere, and you can also find Black and White Banded Sea Snakes swimming among the coral reefs of Dendronephthya. In addition, you can also find Napoleon Fish (Napoleon Wrasses), Lobsters, Big Turtles, and Moorish Idols.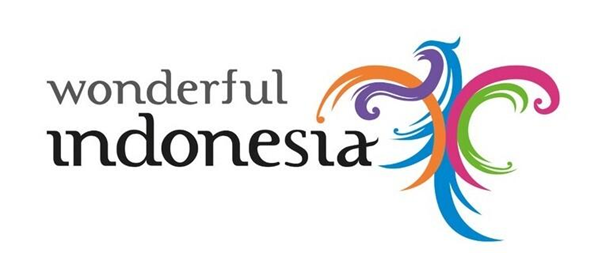 Those are some of the most incredible diving spots in the Bunaken sea that you can use as a reference while you are there. Several diving spots in Bunaken Marine Park do offer extraordinary underwater beauty. So do not forget to visit these diving spots while in Bunaken.
Whether your trips take you to a long stroll on beaches, delicious cuisines, relaxing spas and resorts or urban attractions, extra research will give you the best experience for your visit. Get to know more about Bunaken by visiting Wonderful Indonesia.