The city of Bandung is quite famous for its natural tourist attraction. It seems, spending a day's vacation is not enough to explore these various natural attractions. While some grueling trips are required for these areas, a day trip will be far more than adequate for one or more of these destinations.
Located in the Dago Pakar mountains, Juanda Forest Park is a 590-hectare conservation area mainly consisting of different scenic trails. Here you can see exotic pine forests full of beautiful flowers and plants to waterfalls and ponds. Highlights here include the historic Dutch Cave (Goa Holland) created during Indonesian colonial times, completely pitch black except for the proverbial light at the end of the tunnel. Inside, the walls are grand and cold, serene yet threatening, a consequence of his own time as the center of the prison.
Then, just 400 meters ahead, you will find the ancestral Goa Japan (Japan Cave), which was built in 1942 through the Japanese occupation of Java to serve as a military base. As you might expect, many workers died during construction from malaria and overwork in the extreme heat. Luckily, all is forgotten as you leave the cave and complete the rest of the Juanda Park trail to Maribaya, where you can find rare Macaque monkeys.
Tangkuban Perahu is still a large stratovolcano 30km north of Bandung, therefore it can take around two hours to arrive using a rented van and driver. The last time it erupted was 2015, so it's definitely an active volcano. A very popular tourist site because of its large crater, you can walk across the southern area of ​​the crater to get various angles of instagrammable travel photos.
Do not lose to the warm springs that are deep below the surface of the volcano. To reach this, you need to walk about a kilometer downhill beyond incredible flora, moss-covered boulders, large-rooted Puspa trees, and a wide variety of orchids. When you get down in the hot springs, then feel free to rest your tired toes in the hot spring pool or watch the hot water gush from the floor in various areas. When you're ready to regroup, the hike up can be daunting for inexperienced climbers, especially due to the heat compared to the steepness, so stay alert and go slow!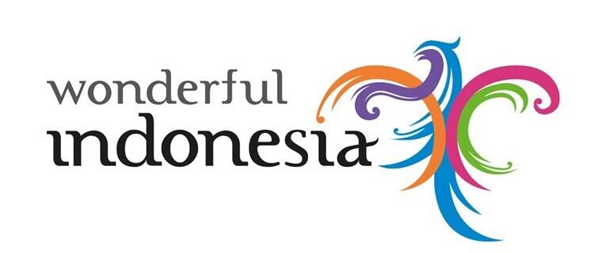 The furthest natural tourist attraction from Bandung is the sulfur lake Kawah Putih. About 50km to the south, make sure you leave early enough in the afternoon to prevent heavy traffic. But when you arrive at this typical volcanic region, you will forget all these frustrations. What's more, the flora around the lake is still just as beautiful. A wide variety of exotic plants, trees, and flowers are located around the blue sea river, and also if you are there on a sunny afternoon, it creates a stunning image.
The lakes located high on either side of Mount Patuha, also at 2,430 meters above sea level, can get chilly. Be careful when around the crater, if the smell of yellow sulfur is too strong, you will find dust mask sellers around the market to reduce the sensation of the strong smell slightly. Next, head further down or up along the Kawah Putih park, where it is possible to spot eagles, owls, turtles, and wild boars. Panthers, leopards, and pythons.
Whether your trips take you to a long stroll on beaches, delicious cuisines, relaxing spas and resorts or urban attractions, extra research will give you the best experience for your visit. Get to know more about Bandung by visiting Wonderful Indonesia.